Looking For A Great Mason In
Medford
Oregon
?
Call Brian Millett Masonry
Concrete, Block, Brick and Stone
There is no doubt that there are plenty of contractors in Medford and the Rogue Valley that can perform concrete, block and brick work. But the question remains as to whether you want a satisfactory result or one that blows your mind.
There is a good reason why almost all of the work I do is either from repeat clients or referral based. People love what I do. And it's not just the finished product either. It is a combination of the finished project and the service I provide.
Let me explain.
You get personal and hands on attention from me with your project. We go over everything you want, would like to see and what you envision as the outcome.
The work we do whether that is concrete, brick or stone can create a unique and very appealing look on the interior or exterior of your home. You get that custom look you want at great price. Plus your home will never look like the next door neighbor.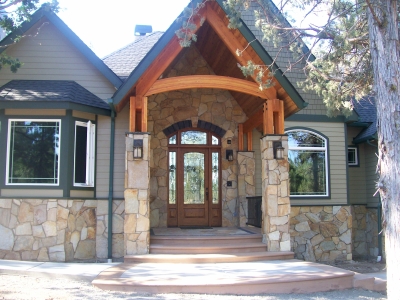 I have been doing this a long time. And with that experience comes the ability to offer suggestions, give advice and help get your ideas solidified into a plan and outcome that you will love.
We always run a clean job site. The job site is clean during work hours and after. We never want there to be a "mess" around your home. And once we're gone you will never even know we were there except for the masterpiece we have left behind.
There you have it. If you are looking for a clean and dependable mason to install brick, block, stone, or concrete work in Medford or anywhere else in Southern Oregon. Give me a call today for a fast, free and friendly bid. I look forward to hearing from you.
Thanks,
Brian Millett
Brian Millett Masonry
541-973-3308